WHAT IS Invisalign® TREATMENT?
Invisalign®  Treatment is a process of using aligners that are custom-designed based on molds of your teeth. Patients at Taylor Dental Associates receive personalized and high-quality care. We have some of the greatest doctors in the business who use cutting-edge technology and provide the best Invisalign®  treatment therapy available.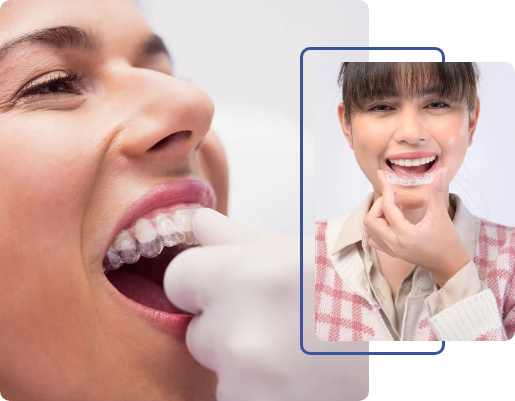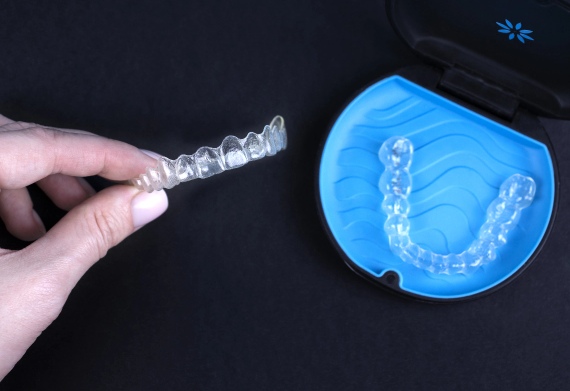 HOW MUCH DOES Invisalign® TREATMENT COST?
A complimentary consultation with one of our dental professionals can get you started on the path to straighter teeth. Make an appointment with us right now!
» No hidden fees and affordable payments.
» Choose a CareCredit payment arrangement that is tailored to your needs.
» Apply for insurance protection.
Schedule your consultation
TAYLOR DENTAL ASSOCIATES MADE Invisalign® TREATMENT EASY AND PAINLESS
1
Complimentary Invisalign® treatment consultation
Schedule a complimentary consultation with a certified Invisalign® dentist to determine if you are a candidate for invisible braces.
2
Get customized orthodontic care with Invisalign® treatment
We will use 3D imaging equipment to show you how your teeth will move through the course of your treatment with Invisalign® aligners.
3
Smile your brightest
Follow the directions provided for your aligners and stick to your treatment schedule. Don't forget to show off your grin as well.
Get Invisalign® Treatment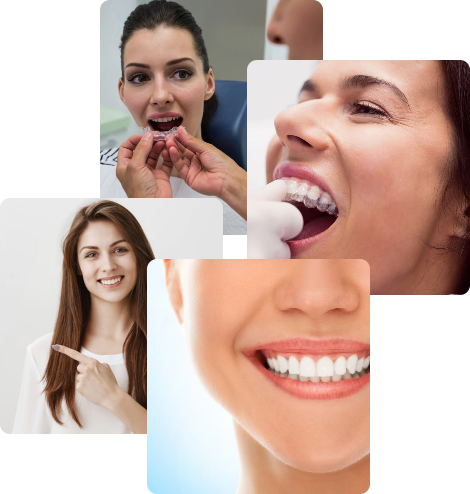 Before and After Invisalign® Treatment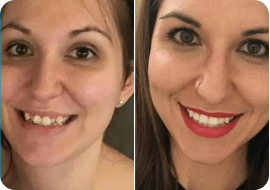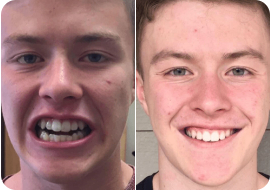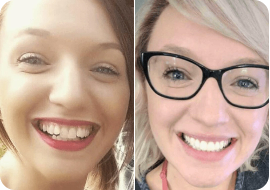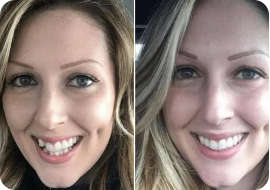 Get Invisalign® Treatment Starting At $159/Month
For More Info Call
Book Now
*Prices may exclude retainers
Invisalign® TREATMENT VS BRACES COMPARISON CHART
| | Invisalign® | Braces |
| --- | --- | --- |
| Aligns your teeth | | |
| Easily removable devices | | |
| Eat as per your convenience | | |
| Encourages normal brushing and flossing to maintain periodontal health | | |
| Effectively treats multiple problems: spacing, crowding, overbite, crossbite, and underbite | | |
| Get the feel of virtually invisible teeth straightening | | |
| Can replace hard metal with plastic to avoid irritation in gums and cheeks | | |
| Timely visits: Once every 4 to 6 weeks | | |
FREQUENTLY ASKED QUESTIONS
What Is Invisalign® Treatment?
How Much Does Invisalign® Treatment Cost?
How long does Invisalign® treatment take?
What Is the Process of Invisalign® Treatment?
How Do You Clean Invisalign® Aligners?
How Does Insurance Cover Invisalign® Treatment?