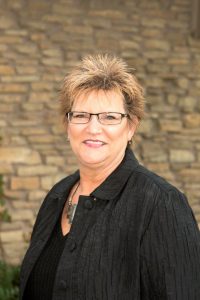 Carolyn began her career in dentistry in 1981 as a dental assistant, insurance/Accts clerk and since 1998 as an office manager. She has seen many changes in dentistry over the years. Carolyn has been married to her husband Randy for 36 years and they have two sons. They live in Coupland, and in her free time Carolyn enjoys being involved with her extended family, loves to do yardwork, and raise daschunds. Carolyn also plays an active role with project at her local church and the city.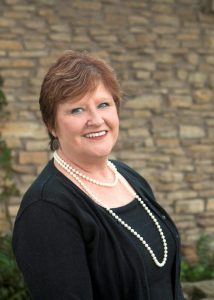 Jean has been in dentistry for 20 years and joined our practice in 2008 as Treatment/Financial Coordinator. Jean is here to help our patients with any financial or front desk questions they may have. Born and raised in Edgewood, Pennsylvania (Pittsburgh), she moved to Phoenix, AZ her senior year. After college, she married and settled in San Diego. Jean moved to the Austin – Hutto area in 1994 and has lived in Hutto for 7 years. She is married to Mark and collectively have raised 6 children. Jean enjoys spending time with her 7 grandchildren, gardening and going to the beach.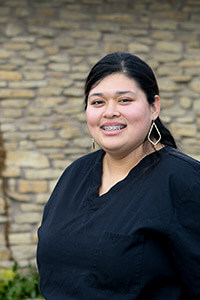 Elsa graduated from Everest Dental College as a RDA in 2016. Now with Taylor Dental since 2018. She likes working with patients' smile and making them comfortable with their care. Elsa was raised in Austin now lives in Elgin and is married to Filiberto. She enjoys spending time with extended family members and traveling.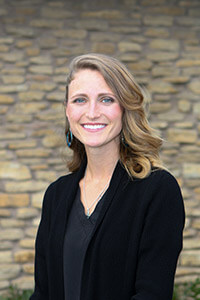 Hannah was born and raised in Austin and moved to Hutto in 2017. She has a wonderful other half, Richard and two beautiful kids, Noah and RaeLynn. She has been a RDA since 2015 and loves making a difference in people's lives. Her daily goal is to leave a great lasting impression on each patient as they come through the doors. In her spare time she enjoys reading, camping with her family and dog, swimming at Barton Springs and being outdoors.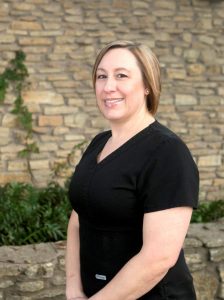 Holly began her career in dentistry in 1998 when she did an internship at Taylor Dental Associates for her Bachelor of Science in Health from Texas A&M University. She attended Blinn College to pursue her degree in dental hygiene and graduated in May 2001. Holly joined Taylor Dental Associates in June 2013. Born and raised in Hutto but now resides in Taylor. She married John in 2001 and they have 4 children ages 22 to 7. They have 2 grandchildren. Holly loves working with people and sharing her love for dentistry.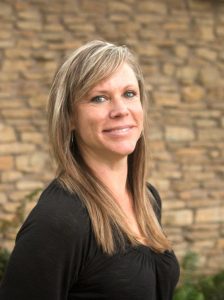 Jenny attended Career Advancement Center in Austin and began her career as a registered dental assistant in 1997. Jenny has been in our practice for 7 years. As a dental assistant, she likes working with patients to make sure they have a comfortable and pleasant experience. She is married to Jarrod and they have 3 wonderful children Maison, McCrae and Cole. She enjoys the outdoors, fishing, hunting and spending time with her family.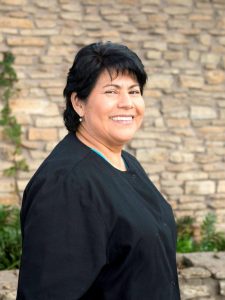 Soledad joined Taylor Dental Associates in 2000. She works in the sterilization/housekeeping areas. Soledad has lived in Taylor since 1983. She has 2 grown sons, one granddaughter and one grandson. She is married to her husband Ricardo and both are active members at their church.